JANUARY 17, 18 & 19
Priestess Apprentice
Level One Certification In The Living Light Lineage of the White Rose
& The Way of the Sacred Medicine Woman
three nights, two days workshop, training & sacred warrior circle
at The Little Church in NE Portland
EMBRACE SELF-LOVE, SELF-MASTERY
With Priestess Apprentice
SLIDING SCALE $333-$888.
INCLUDES TRAINING MATERIALS, PRIESTESS SUPPLIES, WORKBOOK, THREE DINNERS & TWO LUNCHES
Some scholarships offered with preference given to BIPOC & LGBTQ.
The Priestess Warrior is one who…
Lives through the heart

Practices radical self-care

Feels a deep connection to her body's wisdom and to Gaia (Mother Earth)

Waters her daily life with tenderness, strength and wise woman practices

Knows her self-worth and applies her gifts in real life

Shares her service selflessly with the world

Knows her self, her energetic needs and her boundaries

Cares for children, plants, her lover, her sisters and the feminine identified

Nurtures the Divine Feminine in all aspects of her life
IN LEVEL ONE, we do just that. We start with our own wombs, our own breath, or own wounds, our deepest calling in of Divine Feminine Presence. We break free, to break open all kinds of possibilities. We dance, we learn, we conduct ceremony.
What is it you lost?
What are you willing to do to get it back?
Join us in the sacred sister circle in Portland for a three day training & initiation event...
This is what we do.
Make magic, move mountains.
2 Days/3 Nights Workshop, Supply & Space Fees
Sliding Scale Fee $333-$888
Needing a Payment Plan?
Save Your Seat with a $150 Deposit!
13 Spots Available!
In this apprenticeship, you will...
Dive into Your Soul's Desires with Other "Searching" Sisters & Feminine Identified

Receive Priestess Apprentice (Level One) Initiation & Light Codes

Hone Your Self-Love, Personal Ceremony, Altar Creation Craft

Re-Commit to Gaia, Your Sacred Desire & Body/Nature Rituals

Dabble in the Ways of the Wild Medicine Woman, Including Plant Knowledge, Knowledge of the Goddess & Other Priestess Medicine Ways

Practice Ceremony, Energetic Cleansings, Earthing/Nature Connecting

Create a Covenant of Sisters & Sisterly Devotion

Examine Your Own Wild Woman Requirements & Needs

Move, Meditate & Dance Wildly & Freely

Conduct Ancestral Clearing (Mother Wound) Ceremony

Claim Womb Sovereignty, Joy, Pleasure & Divine Wisdom for Your Life

Commit to Finding Your Ancestral Lineage & Personal Wisdom Codes

Forgive & Be Forgiven for Colonial Oppression of the Earth, Ancestral Knowledge & that of Marginalized Peoples & Their Lands

Learn to Better Walk with Integrity, Respect & Love in Service on the Earth
At Priestess Apprentice, You Will…
Get Initiated Into the Living Light Lineage of the White Rose, a Holy Sofia Order

Develop Your Personal Self-Love, Self-Mastery Techniques

Honor Your Sacred Feminine Vessel, the Body & The Womb

Move, Dance, Shake, Breathe, Meditate, Release, Connect

Conduct Ceremonies & Moon Medicine Rituals

Sit at the Sacred Priestess Circle

Create Medicine Art Cards

Develop Your Personal Altar & Sacred Rites of Passage

Define Who You Are & Why You Came

Learn to Hold Space for Other Women/Womben

Receive Invaluable Insights from Heather on Your Path

Gain Insightful Knowledge into the Priestess (Medicine Woman) Path & the History of the Divine Feminine

Get Priestess (Holy Sofia) Transmissions-Energetic Upgrades

Take Home the 175-Page Priestess Apprentice Manual for Self-Love, Self-Mastery, Space Holding

Get the Training Certificate in LEVEL ONE after Completion of Ceremonies Outside of this Profound Three-Day Workshop

and more...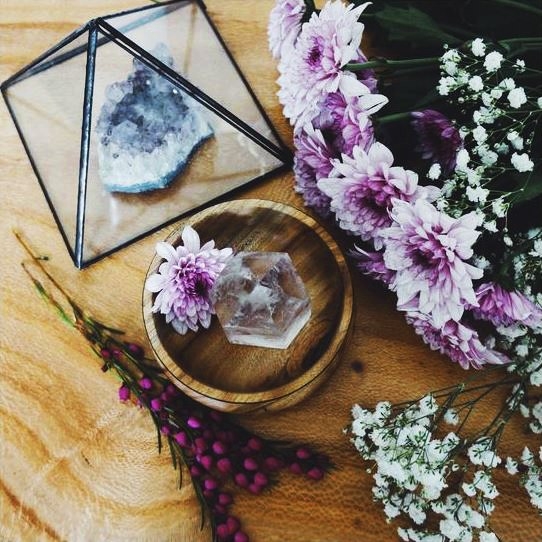 "Let nothing come between a woman and her altar."
Prepare for Your Training...
A Sacred Journal/Art Book/Art Supplies
Comfortable Clothes That Emphasize Your Power & Priestess Potential
(Please bring one fully white outfit and one red outfit, as well as comfortable clothing to dance, stretch and move in)
Outdoor Clothing, Including Rain Jacket, Indoor Slippers/Booties
Favorite Breakfast Items/Snacks (Snacks & refreshments provided throughout the workshop as well)
* * *
AND,
Required (and Suggested) Items from the ALTARS LIST
( to be sent upon registration and closer to the event)
Nature Elements to Offer to Gaia/Mother Earth & The Ancestors
(Always Ask Permission)
SCHEDULE
JAN 17, 18, 19
FRIDAY - 5:30pm-10:30pm
SATURDAY - 8am-10:30pm
SUNDAY - 9am-9:30pm
WHAT'S INCLUDED
Three nights/two days of deep diving into your ancestral warrior ways & priestess birthright

Three dinners, two lunches, snacks and refreshments

Initiation Certificate declaring your rite of passage into Heather's lineage

Art, altar & writing supplies

Heather's Priestess Apprentice Manual with months' worth of Activities, Commitments & Sacred Tools

5 Sacred Talks for Home Study

Your Altar Starter Kit

OPTIONAL: Receive Official Training Certificate to move on to Level II as well as a hand-crafted medicine fan from Heather!
PAYMENTS
$150 is due to secure your spot for Priestess Apprentice. The remaining is due in check or money order at Friday's check-in.
CANCELLATION POLICY
Full refund available if by Solstice, Dec. 21. Partial refund three weeks before, not afterwards. In the case of a medical or natural emergency, there might be wiggle room.
LOCATION:
Our training will be hosted in the luscious and deeply feminine Little Church in NE Portland with much room to move, feast, pray, touch and be touched and shake it all free!
NEEDING ACCOMMODATIONS? Just ask. There may be women willing to house you. And, AIRBN is always a great option!
During your registration, please indicate your dietary needs. Thank you.
MOVING UP IN THE SISTERHOOD…
LEVEL II and III are highly suggested for those on the committed Priestess Path. Priestess Apprentice Level II takes you deeper into your journey towards self-mastery with a focus on leadership, space holding/sacred facilitation, energy & magical healing, creating & holding women's circles, energy healing & helping community, Mystery School rites of initiation, the "art" of ceremony & psychic/intuitive development, you as shamanic priestess, teacher OR guide. Level II is a 6-month process which includes one required retreat held in either Portland, OR (USA), Portugal or other. BEGINS 2020.
Level III focuses on becoming ordained as a master in the Priestess arts, honing the tradition(s) you hold most sacred to your heart, leading and teaching, conducting rites of passage (birth, death, coming of age, sacred union, etc), sacred sexual practices, garnering your first long-term sister coven, and mastering psychic-intuitive development & multi-dimensional ceremony. This is for those ready and naturally inclined towards the shamanic priestess life. Level III is a 13-month process. Heather's first Level I will be held in 2022.